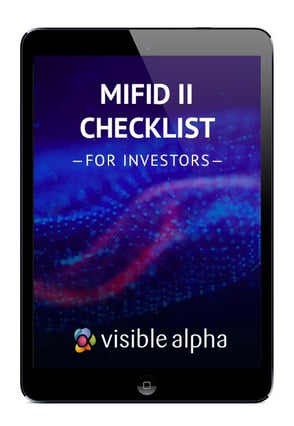 As investors prepare to comply with new regulatory requirements, we've compiled a checklist of the four main areas to address internally. Ensure you're meeting MiFID II standards while:
Setting a research budget

Protecting yourself from inducements

Create a research valuation framework

Establish a payment workflow
From distribution to valuation to payment, Visible Alpha creates an integrated content experience that allows all market participants to operate effectively and compliantly in this new MiFID II world. Learn more about our MiFID II solutions here.