Demonstrating MiFID II compliance
The MiFID II laws went into effect at the start of 2018 and were designed to usher in a new era of transparency and boost investors' trust. In news that may have taken the investment community by surprise, the Financial Conduct Authority (FCA) said it would begin contacting brokers and fund managers as early as the end of June 2018 to conduct audits and see if appropriate processes are in place.
When the FCA approaches your firm, you need to be prepared to demonstrate MiFID II compliance regarding investment research management. Download our MiFID II compliance checklist to ensure you have the right policies, procedures and documentation in place.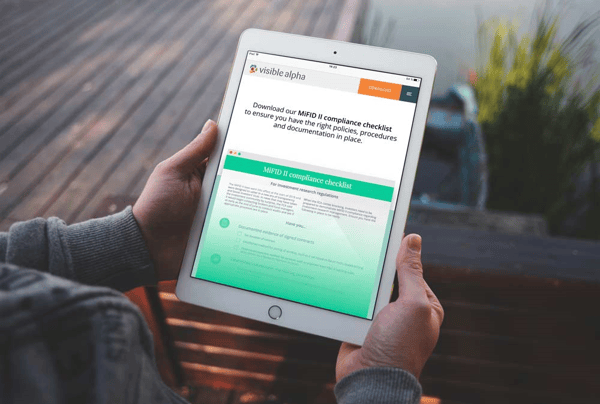 Mockup psd created by Dan_darius - Freepik.com